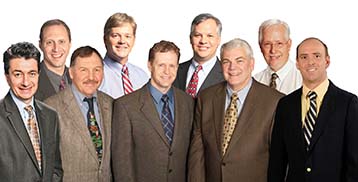 Leadership in the latest technology and recruiting and retaining the finest physicians and staff in the industry has helped Haik Humble Eye Center provide over 30 years of excellence in eye care. Our group of board certified ophthalmologists provides comprehensive eye care services, including medical and surgical treatment for cataracts, glaucoma, macular degeneration, corneal and eye surface disease. Additionally, we specialize in diseases of the eyelids and orbit as well as vitreo-retinal diseases. Haik Humble Eye Center doctors also perform refractions, prescribe corrective lenses and offer refractive laser surgery.
The commitment to advanced technology has made the doctors at Haik Humble Eye Center leaders in modern microsurgical procedures. The advance of laser technology used in the treatment of eye conditions brought about significant changes in the treatment of age-related eye disease, such as retina disease and glaucoma, as well as more common conditions, such as nearsightedness. Today, our physicians perform advanced retinal and cataract surgery techniques, and travel to bring eye-care to third-world countries
Our physicians designed a state-of-the-art surgery center dedicated to the advancement of medical and surgical eye care. The technology and research performed here at Haik Humble Eye Center have allowed our physicians to give many of our patients a better quality of life. As we reflect on over 30 years of service to our communities, in some cases, we have had the opportunity to better the quality of life for multiple generations of our patients. That is a privilege. And it is what drives us to continue to invest in the best staff, education and technology available.